Dental Bonding Spokane Valley WA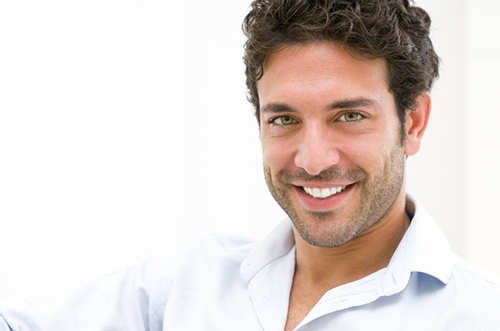 Few things can ruin a person's confidence to open up and smile like a chip in one of their teeth. This is especially troublesome if it happens to be in the front teeth. Dental bonding is an excellent tool to address this nagging problem. It's a common procedure that our dentists conduct at Grins and Giggles Family Dentistry. In bonding, a composite material consisting of resin is applied to the chipped portion and bonded to the rest of the tooth. The material is similar to the color of original teeth and therefore fits in seamlessly. This gives the tooth a fuller appearance and gives you back your natural smile and oodles of self-confidence.


The Procedure for Dental Bonding

Bonding is a minimally invasive procedure that also requires little preparation. If there is no infection or decay, there will be no need to numb the tooth or the surrounding area. After roughening the tooth with a special gel, the prepared composite material is bonded to the tooth. When the material is prepared, our dentists make sure that it closely resembles the color of the remaining tooth. A UV light is then used to cure the tooth. Finally, our doctors will polish to make sure that the material blends in smoothly with the natural tooth. The procedure is simple, painless and enormously effective. The entire process could be over in less than an hour.


Advantages of Dental Bonding

From a patient's point of view, dental bonding is one of the easiest procedures available. Unlike other restorative procedures, there's no need for advance measurement or preparation. The entire process will be over in a single visit, causing the least amount of inconvenience to the patient. It's also one of the least expensive dental procedures we offer. Importantly, bonding isn't intrusive or uncomfortable. There's no drilling or removal of teeth that can cause pain. For such an easy procedure, it can have a major uplifting effect on someone's confidence.


Disadvantages of Dental Bonding

The biggest disadvantage of bonding is the strength and durability of the material used. With regular chewing, especially on hard food, the bonding may not last long, unlike a veneer or a crown. The material is also prone to getting stained. This is bad news for those who smoke or consume coffee, tea and red wine regularly.


Caring for Bonded Teeth

If you have just undergone bonding, our dentists will tell you to stay away from hard food for a while. Depending on the location of the bonded tooth, you may also need to be aware of how you chew. They will also ask you not to bite nails or chew on pencils. Of course, you will also have to brush and floss regularly.


Do I Need Dental Bonding?

If you have a chipped tooth on the front teeth, chances are, you are aware of it. Call us at (509) 928-4746 to know how we will be able to rectify it with bonding. All it would take is a single visit to Grins and Giggles Family Dentistry for the problem to be solved.