Bruxism Spokane Valley WA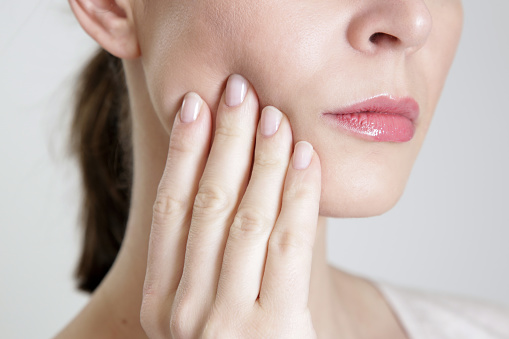 Bruxism is a medical condition used to describe the grinding or gnashing of teeth. There are two forms of this condition: awake bruxism and sleep bruxism. As suggested by the name, if you involuntarily grind or clench your teeth while awake, you might be dealing with awake bruxism. Whereas, unconscious grinding of teeth during sleep is referred to as sleep bruxism.

Many people are oblivious to this condition even though they have been dealing with it for years. Low to mild bruxism may not require any treatment however those with severe symptoms should consult a dentist immediately. Sleep bruxism may also be indicative of other sleep disorders and underlying health conditions. If you are or a loved one is curious to learn more about bruxism and its consequences, visit us at Grins and Giggles Family Dentistry. Our staff would be more than happy to assist you.


Common Symptoms of Bruxism

Some symptoms may be more apparent than others but they should all be dealt with equal sincerity. If your teeth grinding or clenching is loud enough for other people to hear, it is a clear indication of severe bruxism. Other than that, chipped, fractured, or loose teeth can also be an indication of bruxism and should be dealt with right away.

Some people may experience increased sensitivity or pain in the mouth while chewing or talking, whereas others might develop soreness in their neck or jaw due to excessive teeth grinding. If you are having mild headaches that start in the temples and progress downwards, it could also be an indication of bruxism.


Main Causes of Bruxism

We still do not have enough data or evidence on what exactly causes this condition. However, some experts suggest that it could be due to physical or psychological stress, genetic factors, or all of them combined. Awake bruxism is mostly associated with mental stress, anxiety, or anger.

Although we do not have sufficient data on sleep bruxism, in some cases they have been associated with arousals during sleep. Whether or not you are dealing with any of the above conditions, bruxism can still find its way into your life if you are inherently vulnerable to it due to genetic factors.


Can Bruxism Affect Children?

Unfortunately, this problem is not limited to adults. Studies have indicated that nearly 33% of children suffer from bruxism. This is not to be confused with the grinding of teeth which is a common occurrence when children are getting their baby teeth. Although most children will lose their habit of grinding their teeth by the time they enter their early teens, some may carry it forward to their adulthood. This can lead to conditions like TMJ or weakening of the jaws.


When To See A Doctor

If you are noticing any of the aforementioned symptoms, immediately consult with your dentist. Wearing a nightguard, or mouthguard can usually help treat mild symptoms of bruxism, but for severe cases, a deeper medical intervention might be required.

If you habitually grind or clench your teeth, or have noticed someone in your family do it, it's highly recommended that you see a medical professional right away. At Grins and Giggles Family Dentistry we have treated many patients with bruxism in the past with highly positive results and would love to extend the same courtesy to you. If you want to book an appointment over the phone or have any questions for our staff, feel free to contact us at (509) 928-4746.