Dental Cleanings and Exams for Kids Spokane Valley WA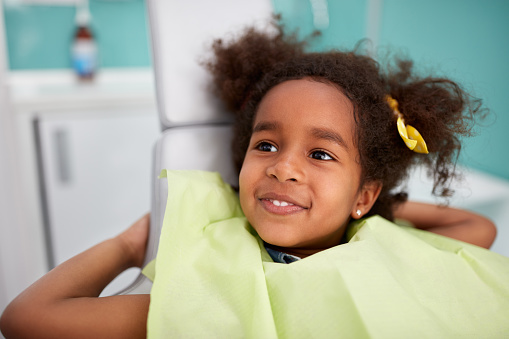 One of the biggest parts of oral healthcare for kids is what is known as preventive dentistry. This is a branch of dentistry focused on preventing oral issues before they become problems, so your child never has to stop smiling. At Grins and Giggles Family Dentistry, we make dentistry for kids a cornerstone of our efforts to give kids the best possible smiles.


Dental Exams and Cleanings

There is only one way that preventive dentistry can work, and that is by bringing in your child for regular exams and dental cleanings. The American Dental Association strongly urges all children to come in for their first dental exam by the time they have turned one, or within six months of their first baby tooth. After that, they should visit us again every six months. Only by following this schedule can we keep a close eye on your child's developing teeth, gums, and jaw, and spot any irregularities ahead of time.

Exams can tell and reveal issues that might cause delays in speech development or teeth crowding, while dental cleanings can help prevent cavities that can spread to adult teeth. During an exam or cleaning, we might provide your child with a fluoride treatment, sealants, gum disease therapy, or a screening for oral cancer. Typically, exams and cleaning are performed at the same time, and for very young children can be quite short, often 10 minutes or less.


Fluoride Treatments

Kids already get some fluoride from tap water and toothpaste, at least if you are using a toothpaste with the American Dental Association's seal of approval. Unfortunately, this is still not enough fluoride for many kids, especially teenagers. Without sufficient fluoride, their enamel can weaken, and cavities can form. Which is why we offer fluoride treatments as part of our cleanings as one of the easiest ways to build up strong teeth.


Dental Sealants

Cavities are a common childhood affliction, but there are steps that can be taken to prevent them from forming if we are able to catch the warning signs early enough. One of the most effective of these treatments is a dental sealant, which blocks cavities formed by acids and sugars. Sealants cover the enamel, but are practically invisible.


Gum Disease Treatment

Just like with adults, gum disease is a serious concern for kids too. It is one of the leading causes of premature tooth loss, and in children can also damage their adult teeth even before they erupt. The best way to treat gum disease is simply by maintaining your child's oral hygiene, so don't forget to brush!


Screening for Oral Cancer

No one wants to think about the idea of their child getting cancer, especially one as fast-acting and lethal as oral cancer. Oral cancer screenings are fast, just a couple of minutes, but they give us the chance to check for signs that might otherwise be overlooked, such as a persistent sore. Oral cancer is dangerous, so this simple screening can make a big difference.


Act Today for a Better Future!

A little bit of preventive dentistry today can help eliminate a future of braces, surgeries, and other time-consuming and costly dental treatments.

Call (509) 928-4746 to find out how dentistry for kids at Grins and Giggles Family Dentistry can help protect your child from this future.