Dental Crown Spokane Valley WA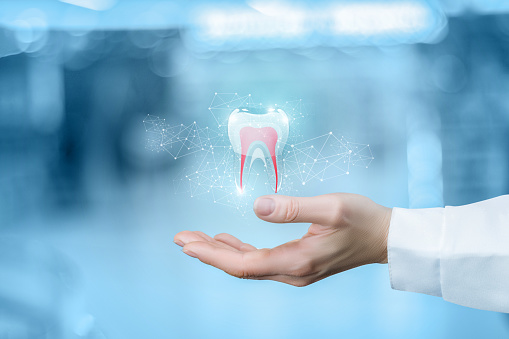 Although the name implies a crown that would cover only the top, it's better to think of a dental crown as a cap that is put over the existing tooth. Once it is fixed, it would be difficult for the layman to figure out which tooth has undergone the procedure, as the crown looks natural and organically grown. In other words, the damaged tooth is now back in its original shape. At Grins and Giggles Family Dentistry, the crowns are made from strong materials as they are supposed to function like an original tooth. Crowns are customized to the particular tooth's requirements. This means that not only are they cosmetically similar to natural teeth, but are also structurally alike.


Why Crowns are Recommended

Crowns are suggested for a multitude of reasons that fall under two broad categories. These include covering any dental imperfections and protecting the tooth from damage. Sometimes a tooth may be cracked or damaged and may need protection. A crown, in such cases, makes sure that the tooth doesn't decay further. Crowns are also suggested when the tooth is unable to support a large filling. Dental bridges also need the protection of a crown at times. An implant may stand out and, for aesthetic reasons, our dentists may suggest a crown over it. In case you have an ill-shaped tooth, a crown is an ideal way to cover it. Another reason for getting a crown is that after certain root canal treatments, the tooth may require added protection and care.


Types of Crowns

Crowns can be broadly divided into two types, temporary and permanent crowns. They are created from an array of materials that include ceramic, metal, ceramic, stainless steel and gold. Crowns made of steel are temporary and are used mostly to cover the tooth till a permanent crown is made in the laboratory. Crowns manufactured from metal tend to be strong, but they are not the ideal choice for many because they stand out from the natural teeth. When they are made from ceramic or porcelain, the crowns will be hard to differentiate as they will resemble the natural teeth in color and texture.


Do I Need Crowns?

Only after a detailed examination by our dentist will tell you whether you need crowns, and if so, of what type. If you have a tooth that's chipped, damaged or partially broken, chances are, you are a good candidate for a crown. A crown is fixed in two sessions. In the first one, our doctor will analyze the tooth, take the measurements and then fit a temporary crown. The permanent crown will then be made in our specialized laboratory and fixed over your tooth in the next session.


Should I Get a Check-Up for Crowns?

In the ideal scenario, you should get your biannual dental exams done here at Grins and Giggles Family Dentistry so that our dentists will be able to spot the problem before it gets too late. If not, you can always schedule an appointment by reaching us at (509) 928-4746. We are here to help you ensure you have the best oral health possible.