Dental Fillings Spokane Valley WA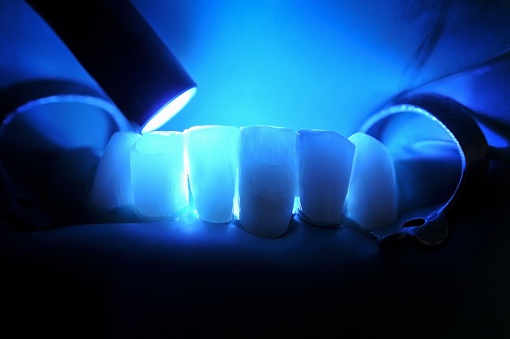 Cavities are fairly common in children and adults and eventually require a dental filling. Dentists recommend getting cavity fillings as soon as possible to avoid further development of infections.

Many people are unaware of the different filling materials available, so here is some vital information about composite fillings and their benefits.


Types of Dental Fillings

Traditionally, amalgam was a silver-colored material used for tooth fillings. Composite fillings gradually took over because amalgam was a striking and very visible color in contrast to the natural color of teeth.

Composite fillings are made by mixing acrylic resin and powdered glass filler. They are an excellent option for tooth fillings as they match the natural color of teeth and aren't visible when you smile or open your mouth.


When Are Composite Fillings Used?

When you come in for a dental exam, your dentist will identify the spots and remove the decay.

After a

dental cleaning

, the area is filled with composite filling to repair the tooth and blend in with its surroundings.

Composite fillings are also used to repair cracked or broken teeth, as they cover the chip without being visible.

The biggest takeaway of composite filling is that they can be mixed and customized to match the color of every individual's teeth. Other filling material options besides composite are ceramic, gold, and glass ionomer.


Benefits of Composite Fillings

Some dentists prefer amalgam over composite fillings, as the latter has a shorter lifespan. However, composite fillings can last for almost 10 years if they are well taken care of.

Composite fillings are durable and used for problems like minor cavities and large damages such as cracked teeth. Getting a composite filling is easy as the process can be done in just one visit to the dental office. They cannot be broken or fractured easily and only require a few hours to set completely after the procedure.


Drawbacks of Composite Fillings

Composite fillings are much more expensive than amalgam fillings, and they also take longer to apply and generally require layering of the composite material. While your dentist is using the composite filling, you need to make sure that your mouth is dry and that no amount of moisture is present on the tooth with the cavity.


Procedure of Getting Composite Fillings

Your dentist will mix and create a composite filling that matches your natural tooth color. Then the decay from the affected tooth needs to be removed, which requires minor drilling, and if the extent of decay is very deep, the dentist will also numb the mouth with a local anesthetic.

After the dental cleaning, the area is dried, and the dentist begins layering the composite filling to fill the hole or cavity left by the tooth shaving.

Then each composite filling layer is cured using light, and the dentist will then shape and contour the filling.


Contact Us

If you desire a filling that would not be noticeable when you smile or laugh, you should discuss getting a composite filling with your dentist.

Our healthcare providers make sure that every patient receives the best dental care. Contact us at (509) 928-4746 to book an appointment.