Dental Cleaning Spokane Valley WA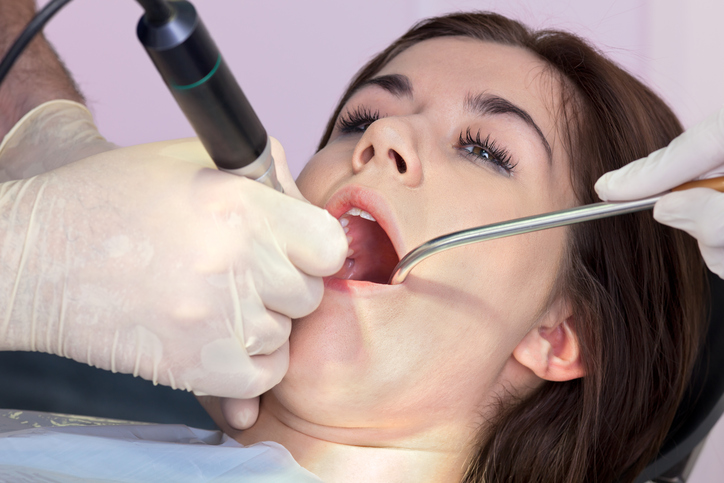 Brushing and flossing your teeth frequently is essential to good oral health, but equally important is regularly scheduled teeth cleanings. Professional cleanings are an important part of maintaining good oral health and preventing possible diseases. We here at Grins and Giggles Family Dentistry want to share with you the benefits of getting your teeth cleaned as well as the process.


The Cleaning Process

To begin, there will be a kind of physical exam of your teeth. This will start by using a small circular mirror to check around your teeth and gums. This helps our dental professionals determine any potential problems, such as inflamed gums, which is a common sign of gingivitis.

After thoroughly checking the mouth for any potential problems, next is removing all plaque or tartar around the gum line and on the teeth. This is done using a scraper, which is a small metal tool with a curved end to scrape away plaque and tartar.

To help remove any lingering tartar, we will also use an electric toothbrush – ours is just a stronger version. We will also use a grittier toothpaste meant to help polish your teeth. This should be done twice a year and should not be attempted at home as you will wear down the enamel of your teeth.

Just like you would at home, our cleaning process includes expertly flossing your teeth. This helps remove any plaque left over from earlier in the cleaning process. Equally important is the rinse, as this will help get any last bits of plaque, toothpaste, or any other debris left in your mouth. The rinse is often done with liquid fluoride. After scraping, brushing, and flossing, the last step is a fluoride treatment. This is a protectant for your teeth that will help fight against cavities for several months.


Benefits of Cleaning

Apart from preventing cavities and gum disease, professional cleanings are also important for heart and lung health. Bacteria in the mouth, such as plaque, can make its way to the heart and lungs. Once in your heart and lungs, this can cause heart disease or pneumonia. Gum disease has also, in some cases, been linked to diabetes. However, this is typically caused by more serious cases of gum disease.

The most well-known problems are cavities which can potentially result in tooth loss if left untreated. Untreated gum disease also leads to tooth loss in many instances, further weakening the jaw and leading to bone loss. This problem will ultimately increase your need for dental implants or dentures.

Apart from preventing disease and tooth loss, cleanings also help reduce bad breath and remove staining you may have. It should be noted that one benefit of a cleaning is being able to find the warnings signs of the issues mentioned above and preventing them or slowing down their progression.

Remember that even if you are regularly brushing and flossing, you should also come in for a cleaning at least twice a year. Whether you are in bad or good oral health, it is important to regularly schedule professional dental cleanings. We here at Grins and Giggles Family Dentistry value your oral health and so should you. Give us a call at (509) 928-4746 to schedule an appointment today.