Fluoride Treatment Spokane Valley WA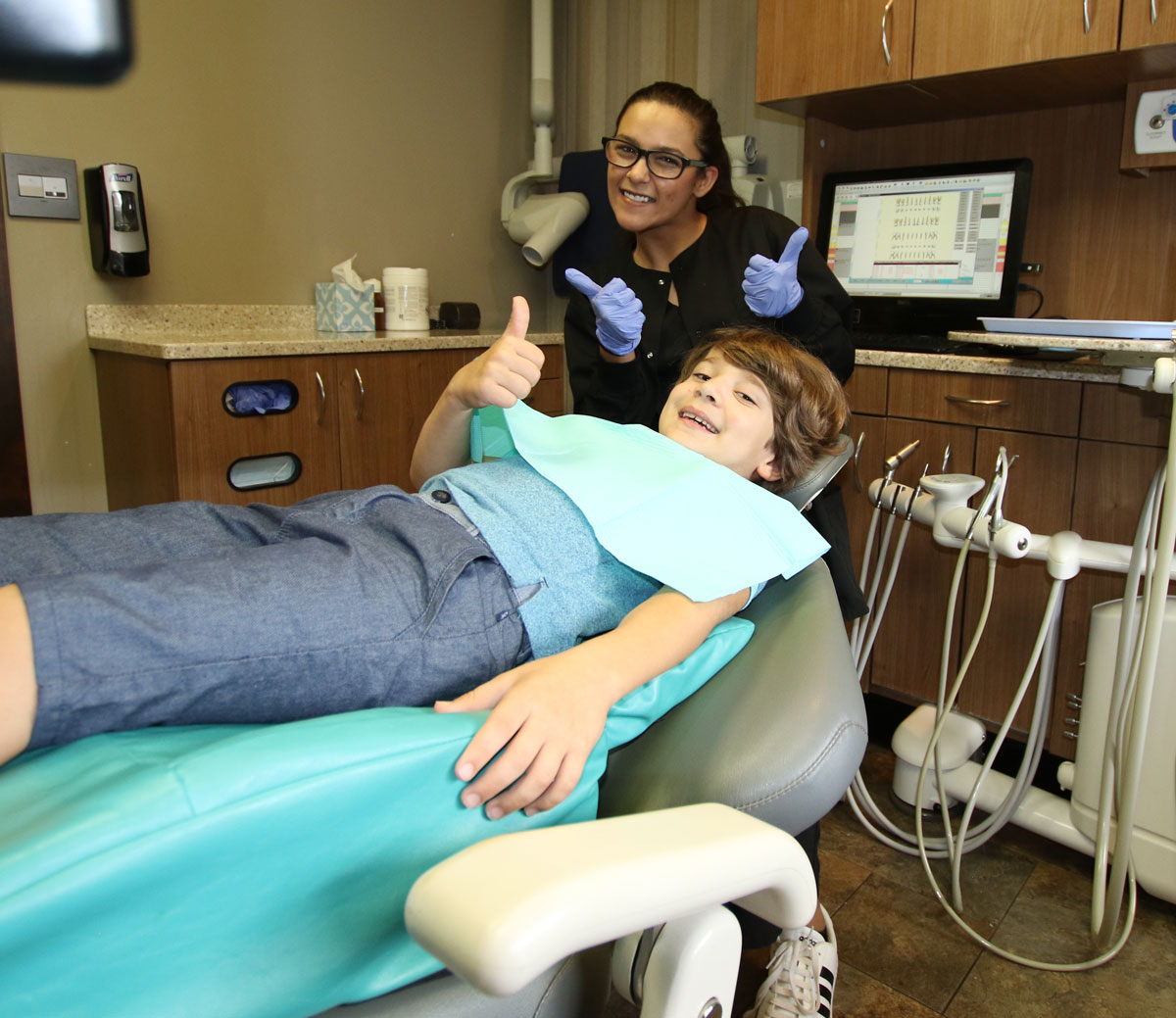 Taking care of the oral health of your kids is crucial to ensure they have a healthy set of teeth and gums. It also promotes good oral hygiene and dental practices that benefits them in the long-term. When it comes to dentistry for kids, you must have heard about fluoride treatment. What exactly is it and is it beneficial?

Being a natural mineral, fluoride plays a major role in maintaining stronger teeth and preventing cavities. If you are unsure whether or not a fluoride treatment is good for your children, Dr. Mostafa Kabbani at Grins and Giggles Family Dentistry can help you understand the benefits and significance of fluoride treatment for kids.

Rest assured, this treatment is recommended after thorough evaluation of your kids teeth and overall dental health.


What is Fluoride and Why is it Important?

Fluoride is derived from fluorine and is a natural element. It has been a major part of dental health treatment for ages and has proven benefits. It plays a major role in cavity prevention. Fluoride also offers support to your tooth enamel and protects your gums and teeth from bacteria.

You and your kids require fluoride to maintain the healthy mass of bones and prevent dental decay. Fluoride treatment is particularly beneficial for kids who have a higher risk of dental cavities. These treatments prevent the formation of more cavities and can also enhance overall dental hygiene.


Benefits of Fluoride Treatment

Bacteria in the gums can produce acid that can damage the tooth enamel and the soft and hard tissues in the mouth. When left untreated, it can result in cavities, periodontal disease, and dental decay. It is significant to teach your children the importance of dental hygiene and the consequences of gum disease.

Fluoride treatment offers a range of benefits, including:

| | |
| --- | --- |
| • | Protecting the smiles of your kids |
| • | Strengthening the teeth through remineralization |
| • | Prevention of cavities |
| • | Reversing dental decay and preventing further issues |
Is Fluoride Treatment Safe for Kids?

When it comes to dentistry for kids, many parents are concerned about the type of treatment used. Fluoride treatment has been controversial for a while but the concerns are baseless. The Academy of General Dentistry, CDC, and American Dental Association, along with other reputed organizations have supported the use and benefits of fluoride treatment.

This indicates that fluoride treatment is indeed safe for kids and adults alike. However, it is important to note the right amount of fluoride should be used to avoid side effects of overuse.

The expert dentists at Grins and Giggles Family Dentistry have extensive experience in providing fluoride treatment to kids and are aware of the right amount of fluoride use. We offer comprehensive dental treatment and care for kids and families.

If you have any questions and concerns related to fluoride treatment or want to book an initial consultation, give us a call at (509) 928-4746. Our team is ready to help you with all of your concerns.