Your Spokane Valley WA Dentist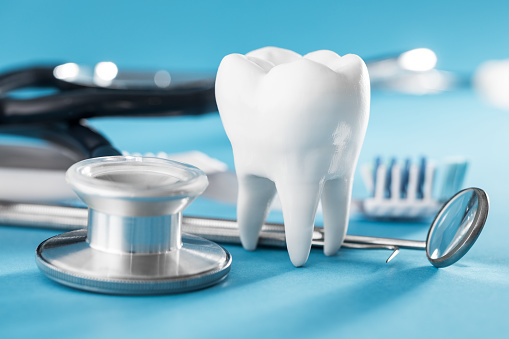 Are you in search of top-notch family dental care in the heart of Spokane Valley, Washington? Look no further! At Grins and Giggles Family Dentistry, we are dedicated to providing the highest quality, compassionate dental services to our community.


Your Dental Health Matters

We understand the importance of a healthy and radiant smile. Dental health isn't just about aesthetics; it's also about overall well-being.

A bright smile can boost your confidence and improve your quality of life. That's why your family dentist in Spokane Valley is committed to helping you achieve and maintain excellent oral health while providing compassionate dental care.


Your Go-To Dentist Spokane Valley WA

Our team of skilled dentists boasts years of dental experience and expertise in a wide range of services. Whether you need routine checkups for yourself and the kids, Pediatric dental services, cosmetic enhancements, restorative procedures, or emergency dental care, we have you covered!

At Grins and Giggles Family Dentistry, our mission is simple: to enhance the oral health of Spokane Valley residents, one smile at a time.


Why Choose Us?
| | |
| --- | --- |
| • | Exceptional Care: Our dentists are known for their precision and attention to detail, ensuring that you receive the best possible treatment. |
| • | Advanced Technology: We invest in state-of-the-art dental technology to make your experience comfortable, efficient, and effective. |
| • | Patient-Centered Approach: We listen to your concerns and tailor treatment plans to your unique needs. |
| • | Community-Focused: As proud members of the Spokane Valley community, we take pride in serving our neighbors. |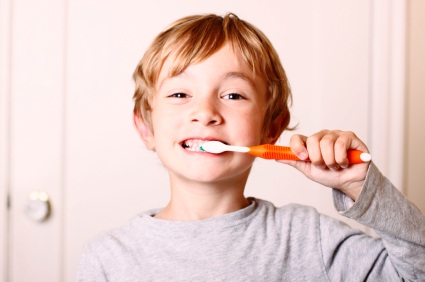 FAQs About Dental Care and Oral Health


Dental health is a crucial aspect of overall well-being, and we understand that you may have questions about it. Here are some commonly asked questions about dental care in Spokane Valley:


What is the importance of regular dental checkups?


Regular dental checkups are essential for maintaining optimal oral health. These visits allow our professional staff of Spokane Valley dentists to:

| | |
| --- | --- |
| • | Detect Issues Early: Early detection of dental problems like cavities and gum disease can prevent them from worsening. |
| • | Preventative Care: Professional cleanings and screenings can help prevent dental issues before they become serious. |
| • | Personalized Advice: Your dentist can provide personalized advice on oral hygiene practices to keep your smile healthy. |
How can I improve my oral hygiene at home?


Maintaining good oral hygiene at home is vital. Here are some tips:


| | |
| --- | --- |
| • | Brush: Brush your teeth at least twice a day with fluoride toothpaste. |
| • | Floss: Floss daily to remove food particles and plaque between your teeth. |
| • | Use Mouthwash: Rinse with an antimicrobial mouthwash to kill bacteria. |
| • | Healthy Diet: Eat a balanced diet low in sugary and acidic foods. |
What are the benefits of cosmetic dentistry?


Cosmetic dentistry can transform your smile and boost your confidence. Benefits of cosmetic dentistry include:


| | |
| --- | --- |
| • | Improved Aesthetics: Correcting issues like stained teeth, gaps, and misalignment. |
| • | Enhanced Self-Esteem: Feeling more confident in your appearance. |
| • | Long-lasting Results: Many cosmetic procedures provide durable results. |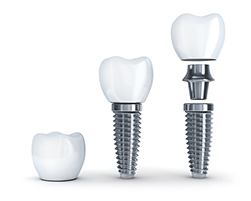 Are dental implants a suitable option for me?


Dental implants are a popular option for some patients to replace missing teeth. They may be suitable if you:


| | |
| --- | --- |
| • | Have Missing Teeth: Dental implants can replace one or more missing teeth. |
| • | Desire Durability: Implants are a long-term solution that can last a lifetime. |
| • | Have Adequate Bone: Sufficient jawbone density is necessary for implant placement. |
How can I handle a dental emergency?

In a dental emergency, it's crucial to act promptly and contact your dentist for guidance. Whether you're experiencing a sudden toothache, a knocked-out tooth, or a broken tooth, reaching out to your dental professional is the first and most important step.

They can provide you with the appropriate advice and services to ensure that you receive the necessary care tailored to your specific situation.

Remember, swift communication with your dentist is key to addressing dental emergencies effectively and minimizing discomfort for patients.


Family Dentistry Spokane Valley Dental Office

Our Spokane Valley dental practice is dedicated to providing you with great service, expert guidance and top-notch dental care for the whole family.

If you have more questions schedule an appointment for a consultation at Grins and Giggles Family Dentistry or call (509) 928-4746 today!