Dentures Spokane Valley WA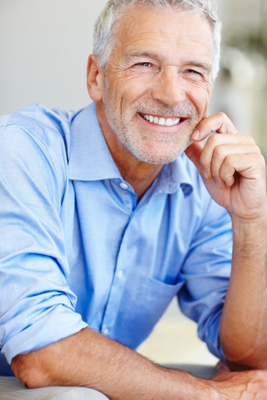 Whether it is due to old age, accidents, infections, or diseases, tooth loss should be seen as natural and nothing to be ashamed of. Advances in dentistry have made it a condition that can be rectified. Dentures are external constructions made according to the precise measurements of a missing tooth or a set of teeth and then fit into the mouth. They can be removed and cleaned, and will look exactly like one's natural teeth. For the doctors at Grins and Giggles Family Dentistry, prescribing and affixing dentures are a common practice, not just among senior citizens but also for others who have suffered accidents that have led to tooth loss.


Different Kinds of Dentures

There are two types of dentures; complete or full, and partial. Their prescription and usage are dependent on the number of remaining teeth. If a person has lost all their teeth, typically due to aging, complete dentures are recommended. In some cases, an individual may have lost only some teeth, and in those instances, partial dentures are the way to go. Dentures are also not immediately attached after the loss of teeth. Our team will then give the gum tissue time to heal and attain stability, and only later do they move ahead with dentures.


Complete or Full Dentures

Complete dentures are further divided into two types - immediate and conventional. Immediate dentures can be loosely defined as ready-made versions that can be applied soon after tooth loss. These are pre-made to ensure that the individual has a full set of teeth as the gum heals. But during that process, gum tissues and bones may alter shape and decrease in size. This means that immediate dentures will not fit perfectly with the changing structure of the mouth. Doctors suggest immediate dentures mostly as a stopgap measure.

Conventional dentures, on the other hand, are customized according to the current shape of the bones and gum after they have healed. They tend to fit well and pose no discomfort while chewing. The natural drawback is that they take some time to be fitted, usually between two and three months after tooth loss.


Partial Dentures

A partial denture tends to that part of the mouth with missing teeth. The structure is made either from metal or plastic (in a familiar shade of pink) and it holds the artificial teeth together. Partial dentures work in conjunction with the remaining teeth. That makes the entire teeth work in tandem, distributing pressure and keeping the natural teeth in their place.


Do I Need Dentures?

If you are a senior citizen with significant tooth loss, you should visit us at Grins and Giggles Family Dentistry to get a professional opinion from one of our professionals. If you have some natural teeth remaining, it's better to get a recommendation for dentures as early as possible. This dental service enables you to chew and will make your smile look natural. They also lift your facial muscles and make you look younger. Call us at (509) 928-4746 to know more details about the advantages and specifics of dentures.

For more information about dentures, or our other restorative services, give our office a call today! We are here to help.