Wisdom Teeth Spokane Valley WA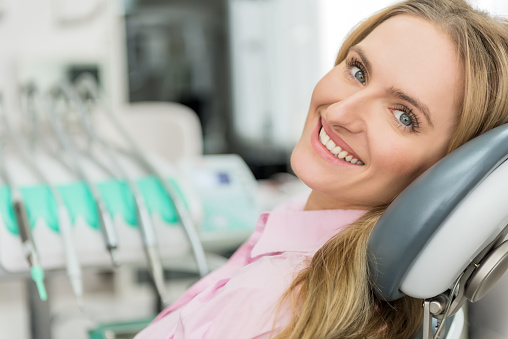 Our oral profile goes through many changes over the years as we get older. One of the major milestones that take place in this journey is when you get your wisdom teeth. They usually start appearing between the ages of 17 and 21. They are called wisdom teeth because they come through in our adulthood.

When they come out correctly, there is little to no discomfort, however, for some people, this can cause pain and even infection. You must see a dentist immediately if you feel a tingling sensation or pain in the back of your mouth. To learn more about wisdom teeth and their extraction process, visit us at Grins and Giggles Family Dentistry to speak with our highly trained and friendly staff.


Should You Remove Your Wisdom Teeth?

All patients are unique in their way, and it is even more so true when we talk about impacted wisdom teeth. If there is significant evidence of pain, infection, gum disease, or tumors, you must visit a dentist immediately. A dental professional may advise getting wisdom teeth removed as part of cosmetic dentistry procedures if you are undergoing any.

Our dental specialists may advise getting the wisdom teeth removed if they suspect that it could lead to more complications in the future. Based on a comprehensive oral exam and x-ray, they will discuss with you before making any decisions. It is also important to note that extraction is not the only solution for wisdom teeth that aren't coming out correctly.


Wisdom Tooth Extraction

If a wisdom tooth is causing pain and discomfort, our surgeons may choose to go with one of the two methods: simple extraction or surgical extraction. If the tooth has come in completely, a simple extraction method will be preferred. Your dental surgeon will use a numbing medicine around the affected area and loosen the tooth with dental forceps before pulling it out.

If a part of the tooth is still below the gumline, surgical extraction might be necessary to not damage the nearby teeth. In this case, our dentist will administer anesthesia so you don't feel any pain while the tooth is being taken out. An incision will be made in your gum line around the tooth and the entire bone will be taken out to get to the root. In some cases, the tooth might need to be broken into pieces to ensure a safe extraction.


Do Not Wish To Extract Wisdom Teeth?

If you are planning on not getting your wisdom teeth extracted then periodic monitoring is highly advised. As we age, the risk of health problems goes up, including complications with wisdom teeth. Get into a habit of regularly brushing and flossing your teeth. Regular dental checkups also play a crucial role in maintaining a healthy oral profile, so don't hesitate from visiting your dentist at least twice a year.

If you or a loved one are facing pain, a tingling sensation, or any other discomfort, or would love to learn more about wisdom teeth, visit us at Grins and Giggles Family Dentistry. Our highly trained staff takes great pride in serving all patients. If you have any questions before your visit or would like to book a consultation over the phone, you can call us at (509) 928-4746.