Tips for Brushing & Flossing Spokane Valley WA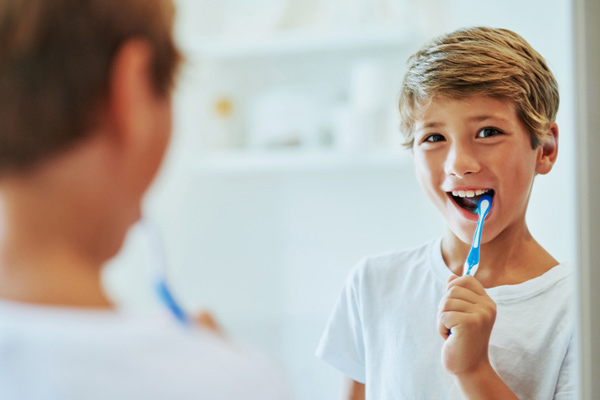 Poor flossing and brushing habits are some of the major causes behind individuals developing dental health issues like cavity development, bad breath, or gum disease. This is why dentists at Grins and Giggles Family Dentistry recommend their patients floss at least once daily and brush at least twice a day.


Tips for Brushing & Flossing

By only following a few simple brushing and flossing tips, you can maintain healthy and shiny teeth and keep issues like dental cavities at bay.


Always Brush in Circular Motions

According to Dr. Mostafa Kabbani, one major brushing mistake almost all patients make is to brush haphazardly. It can be easy to think that vigorous brushing will help you clean your teeth better and get every corner within your mouth. However, you are doing more harm than good to your teeth by brushing them this way.

Haphazard brushing can seriously harm your gums and cause bleeding, inflammation, or even gum disease in severe cases. The best way to brush your teeth is to make gentle circular strokes while holding the toothbrush at a 45 degree angle.


Invest in a New Toothbrush Every Three Months

If you are following the best dental hygiene practices, you brush your teeth at least twice a day. When you use your toothbrush twice daily, it can get severely worn out after a three-month period which can hinder its ability to clean your teeth efficiently.

Therefore, investing in a new toothbrush every three months will help you ensure that your toothbrush is working properly.


Avoid Snapping The Floss

According to the observations of Dr. Mostafa Kabbani, many people who might be new to flossing or are unaware of the best flossing techniques may tend to snap the floss inwards and outwards of their teeth without realizing that it does more harm than good. Snapping floss can cause damage to your gums and teeth.

Therefore, you must always follow the recommended flossing technique: gently glide the floss between your teeth and then gently move it downwards without applying excessive force.


Try Water Flossing

String flossing is the traditional way of flossing that people have used to floss their teeth for years. However, string flossing is not for everyone and can be quite bothersome for some individuals, which may compel them to avoid flossing.

Thankfully, newer and less invasive methods like water flossing or flossing picks have emerged for people who do not prefer traditional string dental floss. If you are someone who doesn't like the feeling of inserting a string between your teeth, investing in a water flossing device may the ideal flossing method for you.

The water flossing device will spray water at high pressure, which will help remove any food particles stuck within your teeth and help you maintain a clean smile.


Visit the Dentist Regularly

Lastly, even though proper flossing and brushing can help you avoid getting a dental cavity and keep your teeth clean, regular dental checkups and dental cleanings every six to 12 months are essential to keep your oral health in check.If you last had a dental cleaning a while ago, dial (509) 928-4746 to book an appointment.